About ISU Derby Insurance Associates, Inc.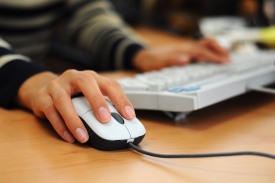 Daniel Michael Derby began his insurance career in 1963 in a two-man operation selling life insurance. In 1965, he obtained a variable contracts license. Dan was successful in life sales when he decided to expand his insurance knowledge. In 1966, he added a Fire & Casualty Broker/Agent license and began servicing his clients needs with Property & Casualty Insurance.
Derby Insurance Agency was formed in 1973 and was awarded an ISU Franchise in 1982. Dan continues to strengthen his agency with experienced staff, contracted experts and the backing of the largest insurance franchise in the American and international insurance industry. ISU Derby Insurance Associates is an Independent Insurance Agency, which means we represent many different companies so we can find the one that is right for you.
It helps to find an agency that you know and can trust. Our staff has the knowledge and experience of our insurance products to provide maximum benefit and protection to our clients. Let one of our licensed professional insurance agents help you with any of your personal or business insurance needs serving all of California.